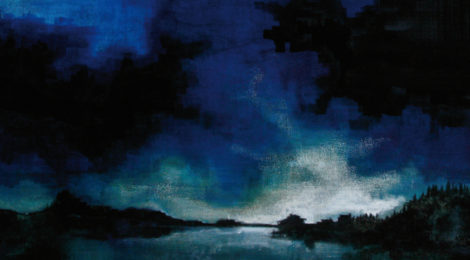 By Alberto Mattia Martini
19 April - 1 June 2012
Exhibition organized in collaboration with the gallery Bianca Maria Rizzi & MATTHIAS RITTER of Milan.
With the presentation for the first time in Bologna the works of Luca Gastaldo, Gallery Space Testoni wants to offer an interlude of intense serenity of expression. The artist has intervened directly in the gallery with a site specific installation with an installation designed for the same gallery, to allow visitors to experience for a few moments as in immersion between the patterns of nature, with its scents, with the distant sounds, in an abandonment of the senses to memories Timeless.
"Things are discovered through the memories that if they. Remember one thing means to see it - only now - for the first time. "
Cesare Pavese
The works of Luca Gastaldo are moments, feelings, suggestions, disturbances and real memories, then merge forever with the imagination and the creative power of imagination. The environments are dreaming and then materialized by Luca Gastaldo manifest as space property, no time references, where the places described do not seem to comply with the laws of nature. A timeless at the same time is metamorphosis, change, emotion, waiting for something that is going to happen, that has already happened or maybe never will, if not in our thoughts. Clothes hanging in the rhythm of the wind, deserted streets inhabited only by a leaden sky, Men absorbed in poetic ruminations and pylons light only guardians of time immobile. Gastaldo takes us on a journey that moves through the senses of smell, vision, hearing, while leaving completely free the viewer to interpret their own path and their own emotions, so that thought can flow freely and find the moment when the memory was lying dormant in the real.
Alberto Mattia Martini
Read the interview with the artist on www.espoarte.net →