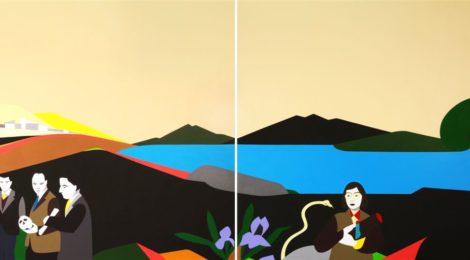 Saturday 13 April 2013 hours 17,30
Saturday 13 April 2013 at 17,30 TESTONI SPACE Gallery in Via D'Azeglio 50 Bologna has the pleasure of hosting GIUSEPPE BIG, scholar and popularizer of history and archeology of Marsica, which will hold conference Lacus Fucinus, history & Monumenta, specifically dedicated to works by Ester Grossi for her namesake, curated by Alberto Mattia Martini, currently underway in the gallery until 18 May 2013.
Among other issues, Giuseppe Grossi will order the following topics:
– The Marsi and the lake in antiquity with its gods: Foucgno, Pito and Angitia;
– The Roman partial draining, by Claudius to Trajan;
– The lake in the Middle Ages and in the modern age with its annuities;
– The nineteenth-century drying up, Bourbons and Torlonia;
– From the lake floor in agriculture, Silone;
– Technology and innovation, Telespazio.
Giuseppe Grossi
Director of the Archaeological Museum of Palazzo Botticelli Collelongo (AQ).
Employee of the Department of Historical Sciences of the Ancient World, University of Pisa.
Collaborator of the University of L'Aquila and Chieti-Pescara (Science departments historical and archaeological sites of the ancient and medieval).
Technical Director Archeoclub Marsica of Avezzano (AQ).
He has carried out excavations in Greece (Lemnos Island), a Roma (Villa of Livia at Prima Porta, Meta Sudans, etc.), Lazio (Cicolano), in Campania (Trebula Baliensis) ed in Abruzzo (Marsica, Chieti and Teramo). He has hundreds of scientific articles, essays and books on the ancient world and the Middle Ages. E 'was curator of exhibitions dedicated to regional and national Italian cultural heritage.