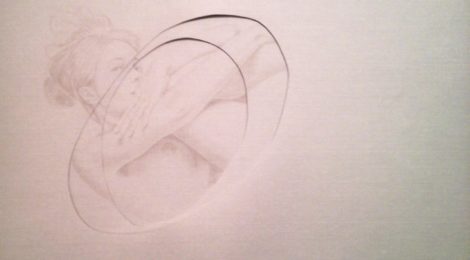 SPACE Gallery TESTONI Bologna
Via D'Azeglio 50
SOL INVICTUS
Finissage
Saturday 07 December 2013 hours 18.30
with
Reading by Melissa Provezza
accompaniment by Daniele Cocca on guitar
Words and music to accompany the works of Melissa Provezza.
In a poetic and emotional journey through the halls of the gallery, the artist will read passages, fragments, verses inspired by his works that will act as a visual counterpart.
The atmospheres will be underlined by a delicate musical carpet, thanks to the accompaniment of the musician Daniele Cocca, who will play specially composed pieces on the acoustic guitar.
Melissa Provezza will invite the public to follow her on a special "guided tour" that will unfold along the exhibition space, punctuated by words and notes in front of the works.
The transport of the music and the evocative suggestions of phrasing in front of the painted images will lead viewers into the intimate and emotional dimension of the artist who wrote the short compositions for the occasion.
At the end of the performance there will be space for a conversation between those present and Melissa Provezza, to deepen the knowledge of his work, exchange impressions, reason and debate ....
Melissa was born in Provezza Orzinuovi (Brescia), lives and works in Milan.
Both in Italy and abroad has exhibited in solo and group exhibitions, at private galleries and institutional spaces, as well as participating in art fairs and competitions in which you have selected and / or rewarded.
He has exhibited at the 54th International Art Exhibition of the Venice Biennale, Hall Academy, alle Tese Arsenale di San Cristoforo (catalog published by Skira).