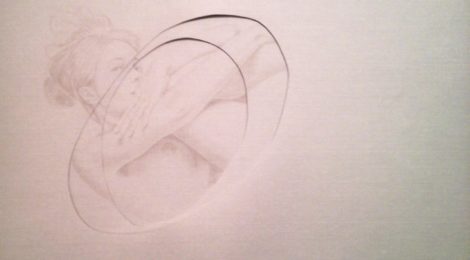 SPACE Gallery TESTONI Bologna
Via D'Azeglio 50
SOL INVICTUS
Finissage
Saturday 07 December 2013 hours 18.30
with
Reading di Melissa Provezza
accompagnamento di Daniele Cocca alla chitarra
Parole e musica ad accompagnare le opere di Melissa Provezza.
In un percorso poetico ed emotivo tra le sale della galleria, l'artista leggerà brani, frammenti, versi ispirati alle sue opere che faranno da contraltare visivo.
Le atmosfere saranno sottolineate da un delicato tappeto musicale, grazie all'accompagnamento del musicista Daniele Cocca, che alla chitarra acustica suonerà pezzi appositamente composti.
Melissa Provezza inviterà il pubblico a seguirla in una speciale "visita guidata" che si snoderà lungo lo spazio espositivo, scandita da parole e note davanti alle opere.
Il trasporto della musica e le suggestioni evocative del fraseggiare di fronte alle immagini dipinte condurranno gli spettatori nella dimensione intima ed emozionale dell'artista che ha scritto i brevi componimenti proprio per l'occasione.
Al termine della performance vi sarà spazio per una conversazione tra i presenti e Melissa Provezza, per approfondire la conoscenza della sua opera, scambiare impressioni, ragionare e dibattere….
Melissa was born in Provezza Orzinuovi (Brescia), lives and works in Milan.
Both in Italy and abroad has exhibited in solo and group exhibitions, at private galleries and institutional spaces, as well as participating in art fairs and competitions in which you have selected and / or rewarded.
He has exhibited at the 54th International Art Exhibition of the Venice Biennale, Hall Academy, alle Tese Arsenale di San Cristoforo (catalog published by Skira).