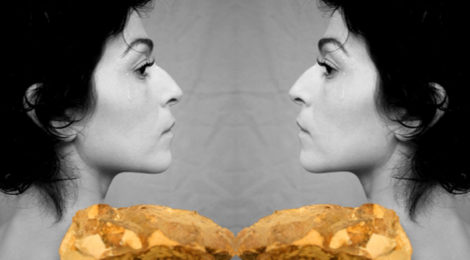 Saturday 24 November 2012 at 17,30 at SPACE Gallery in Via D'Azeglio TESTONI 50 a Bologna, PAOLA VALENTI, curator of the current exhibition META-ARCHITECTURE MARIA REBECCA BALLESTRA, in conversation with the artist will present his monographic catalog "Changing Perspectives/Changing Perspectives ", published by De Ferrari Publisher.
The monograph was carried out in 2011, with the support of ADAC (Archive of Contemporary Art, University of Genoa), on the occasion of the project CHANGING PERSPECTIVES / CHANGING PERSPECTIVES, a series of meetings, exhibitions and installations, dedicated to the work of Maria Rebecca Ballestra and fitted in some of the most prestigious museums and cultural city of Genoa.
The monographic catalog, edited by Paola Valenti in collaboration with Alessandra dishes and Daniela Legotta, traces the entire search path of the Ligurian, that is based on reworking and reinterpretation of social issues, policies, environmental, technical and scientific, and makes use of the scientific contributions of Adrien Pasternak (French art critic and curator and member of the Steering Committee of the CEA Commissaires d'exposition associés), Patrice Garnier (PhD in quantum physics at the Ecole Normale Supérieure in Paris and General Manager of Genostar, bioinformatics company based in Grenoble), Anna Viola Sborgi (lover of literature / English culture and collaborator with the Faculty of Languages ​​at the University of Genoa), and Alberto Diaspro (Director of the Department of the Italian Institute of nanophysics Iecnologia - IIT and Professor of Applied Physics, Department of Physics, University of Genoa).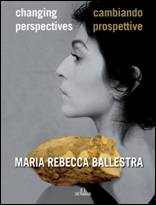 Changing Perspectives / Changing Pospettive
Edited by: Paola Valenti
Pages: 128
Texts: Alberto Diaspro, Patrice Garnier, Daniela Legotta, Adrien Pasternak, Alessandra Dishes, Anna Viola Sborgi, Paola Valenti
References: Daniela Legotta, Alessandra Dishes
Graphic Design: Elena Menichini
Posted by: De Ferrari Publishers, Genoa