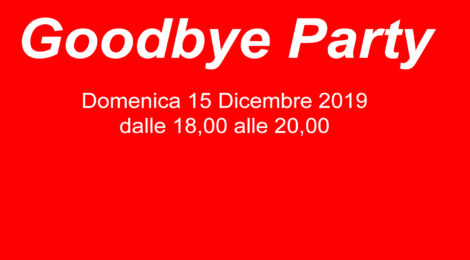 Goodbye Party
Sunday 15 December 2019
from 18,00 all 20,00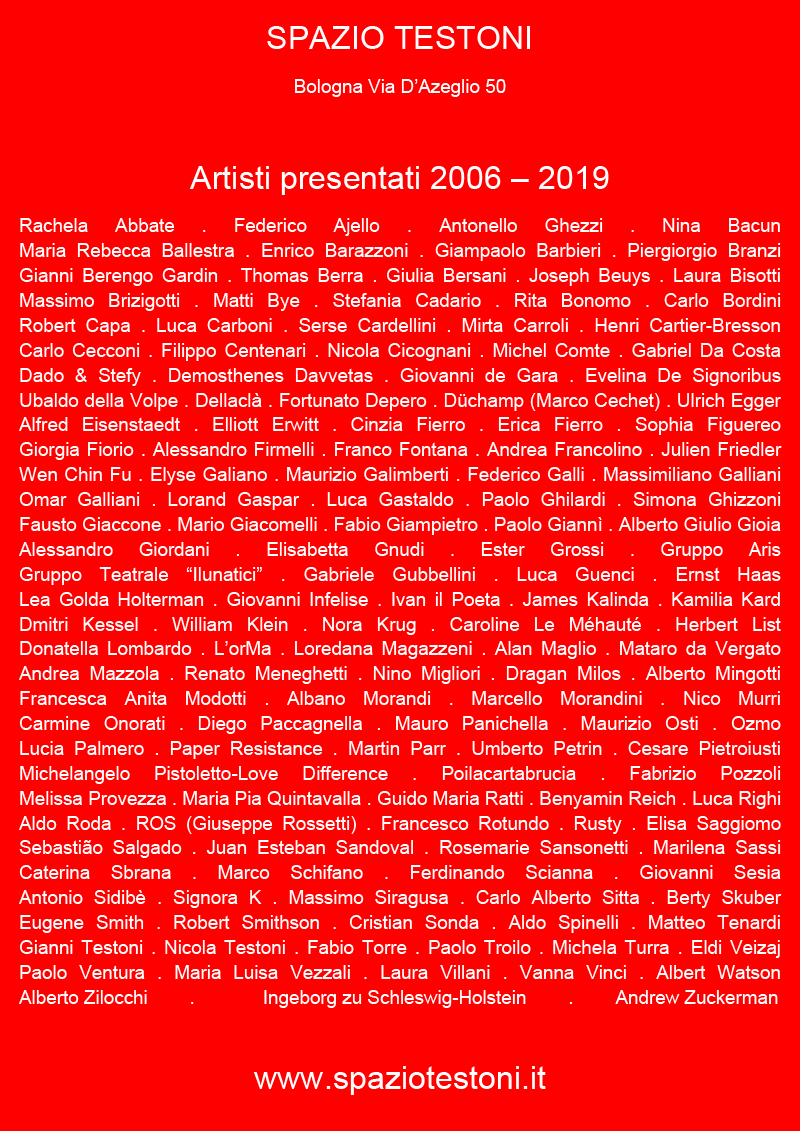 The Testoni Space gallery leaves its historic headquarters in Via D'Azeglio 50 in Bologna and is pleased to greet all the friends in the course of his 14 years in business have made it increasingly vital and stimulating place in which he presented 149 artists in exhibitions and events from 2006 to the 2019.
This festival is not intended as a farewell, but a see you soon in the places of art and culture where Testoni Space will continue his pursuit of dialogue and reflection with all those who want to feel involved in its initiatives, and not mere spectators, just as he has always tried to do in their own space welcoming all the people who have found a place where they feel involved by its proposals.
We are waiting still for once in Via D'Azeglio 50 Bologna Sunday 15 December 2019 from 18,00 all 20,00 for a toast greetings and wishes for the holiday season and the arrival of the new year, we want to be for all of us and you still together in sharing art and beauty.
Info
SPACE TESTONI
Such. +39 3356570830
info@spazyachtestoni.it
www.spaziotestoni.it